THE INTERNET REVOLUTION HAS ARRIVED AND IS MAKING A HUGE IMPACT!
TO IGNORE IT IS THE GO THE WAY OF THE DINOSAURS.

Cyber Space has evolved into Real Space
"The Intangible has become Tangible"
The Realtors Web will demonstrate how this can benefit you

"The Internet has transformed media forever and those who embrace this change will grow with it and learn more ways to integrate it into their everyday lives and business"
The goal of The Realtors Web is to offer an affordable way for Realtors to market and network their website and/or business outside the traditional ways of magazine and local newspaper advertising. We are not looking to compete with these forms of media, we are only offering Realtors a way to reach the global marketplace as well as their local areas. Property is bought, sold and/or rented by people all over the world and now the internet has allowed Realtors to reach potential clients all over the world. The ability to show a house or commercial piece of property to someone sitting in front of their computer halfway around the world is such a powerful tool. The establishment of the internet has made all this possible.
This Website was also established to help people find local Realtors in their area who are willing to go the extra mile for them. The Realtors Web is part of a growing community of categorical websites with one major goal - To bring customers, clients, sales people and business owners together through our extensive network of websites and web ads. As we grow so does the internet presence of our Web Community. We invite you to visit our Web Community at www.thelongislandweb.com .
ARE YOU TIRED OF EXPENSIVE ADVERTISING?
FEEL LIKE YOU ARE SPENDING MORE MONEY THAN YOU ARE MAKING?
FEEL LIKE YOU ARE LIMITED BY THE DISTRIBUTION REACH OF TRADITIONAL MEDIA?
CAN'T FIND A REALTOR IN YOUR AREA WILLING TO GO THE EXTRA MILE?
IF YOU ANSWERED YES TO ANY OF THE ABOVE QUESTIONS
THE REALTORS WEB
MAY BE JUST THE SOLUTION YOU ARE LOOKING FOR
11 Rowland Court Hampton Bays NY 11946
SUMMER RENTAL
July & August 2011
65,000
CALL JOE
516.507.2828
**************************************************************************************
LAND FOR SALE BY OWNER IN HAMPTON BAYS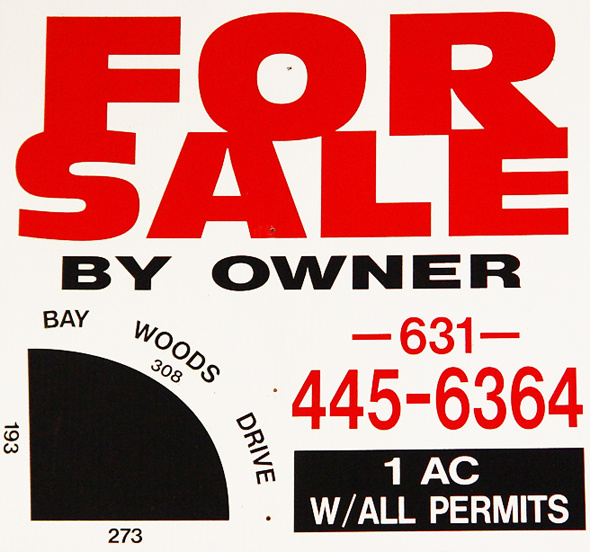 FEATURED FOR SALE BY OWNER PROPERTY - JUST POSTED 10/07/11
Property # 1 - Waterfront Massapequa
Waterfront Massapequa home in beautiful biltmore shores house was built in 2004 , the kitchen was designed and was featured in a design magazine for best kitchen , House is great for entertaining , 1200 sq ft mahogany deck , 4 bedrooms , 2 1/2 bath , dock permits passed for a ramp and floating dock
$ 850,000 sacrifice
$ 3900 Rental per month
View Photos of this Featured For Sale by Owner Property Below